We are so happy that we can officially say we only have 1 year to go until Poacher 2022 starts!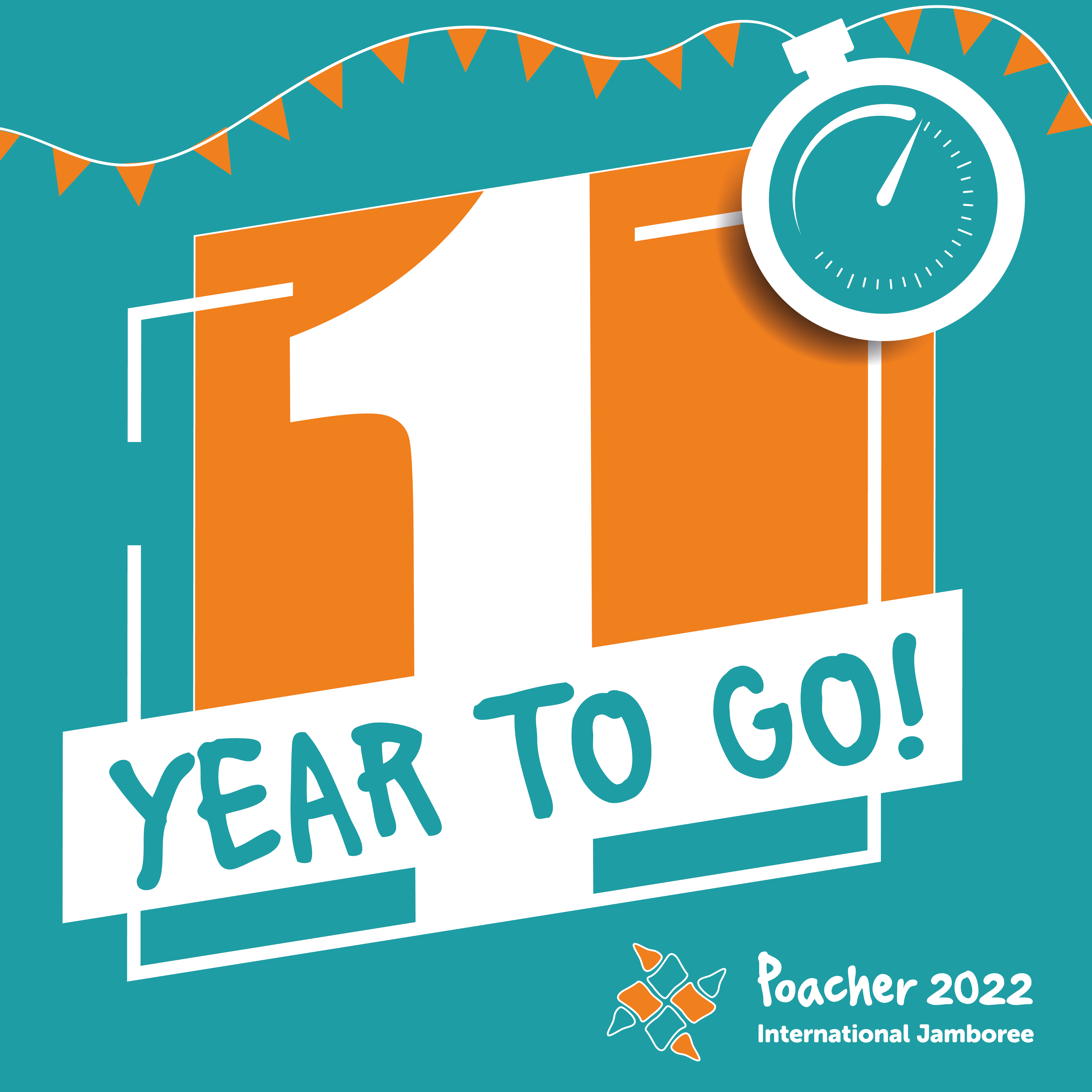 We are already dreaming of the sun setting on 30th July 2022, with all the participants streaming into the arena, music playing, neckers waving and Poacher 2022 about to start!
In the background over the last year, we have been busy planning to make 2022 even better than the previous Poachers, and really ensuring that it can be a celebration of all things Scouting and Guiding that we love. We really can't wait to welcome you all back to the Lincolnshire Showground.
Over the next week, with a year to go til Poacher 2022, we will be bringing the excitement on, and really start the officially countdown by sharing with you the subcamp names and their badges!
Keep an eye out on our Facebook, Twitter and Instagram for the most up to date information!
The one thing we can say is that they all have a common theme of Festivals, which is the theme of Poacher 2022!
If you want to help us make Poacher 2022 the adventure of a lifetime for our participants, we are still looking for staff volunteers to support us. Head over to Poacher Staff page for all the roles which are still up for grabs.
And of course, you can still book your group in as participants! If you do it before the 31st October 2021 then you also get an early booking discount of £30 (bringing the Camp Fee to £180) per place!